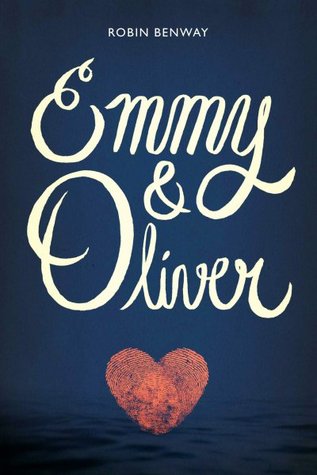 By: Robin Benway
Published: June 23, 2015
Emmy's best friend, Oliver, reappears after being kidnapped by his father ten years ago. Emmy hopes to pick up their relationship right where it left off. Are they destined to be together? Or has fate irreparably driven them apart?
Emmy just wants to be in charge of her own life.
She wants to stay out late, surf her favorite beach—go anywhere without her parents' relentless worrying. But Emmy's parents can't seem to let her grow up—not since the day Oliver disappeared.
Oliver needs a moment to figure out his heart.
He'd thought, all these years, that his dad was the good guy. He never knew that it was his father who kidnapped him and kept him on the run. Discovering it, and finding himself returned to his old hometown, all at once, has his heart racing and his thoughts swirling.
Emmy and Oliver were going to be best friends forever, or maybe even more, before their futures were ripped apart. In Emmy's soul, despite the space and time between them, their connection has never been severed. But is their story still written in the stars? Or are their hearts like the pieces of two different puzzles—impossible to fit together?
Emmy & Oliver was such a great book to read and I would recommend this to anybody. & I gotta give this props for being the next best thing after I read Fangirl. This story tells two sides of the same story. Though Emmy is Oliver's best friend, he's been gone for 10 years and now that he's finally back she's ready to start off from where they left off, but it might be harder than she thought as she realizes he has changed and he isn't the same boy she knew when they were kids. In Oliver's case, it feels like he was never kidnapped by his father. So returning home for him isn't exactly what he imagined it would be. He feels suffocated, isolated, and lonely. All his life, he thought he was living a normal life. His dad taught him how to ride a bike, took him hiking, and on a lot of trips. He'd spent all his life thinking his mom was the bad guy, while the world thought the opposite.. that his dad was the bad guy.
This book explores how one teenager's life is affected by the lost of a friend, and how another's is trying to find his way around a new environment without feeling suffocated. Emmy is always finding ways to go to the beach so she can surf, one the ways is even lying to her parents about where she's going since her parents are fiercely overprotective. Ever since Oliver's disappearance everything change. Parents became more protective, kids had to play in groups. That's how Emmy, Caro, and Drew become such close friends. So when Oliver finally came back after 10 year's, it was shock to everybody.
When Oliver returned he was lonely, he didn't know what to do when he returned to see that his mom was never the bad guy, but she did remarry and he had two little sisters. He didn't know how to respond to this, and he shut himself in his room not talking to anybody much expect for Emmy. Thanks to Emmy, even though it was a little bit he was able to adjust to his new life. Sometimes he wishes he'd never returned but by the end he's happy that he did. Even though he didn't really remember much about his hometown, along the way Emmy, Drew, and Caro were there to help him.
Emmy & Oliver is such a emotional read, its so meaningful and its definitely not a light read. I liked that it didn't just show Emmy and Oliver's problems, but also Drew's and Caro's. This story shows us how everybody's life is not as perfect as you think. Like Drew, he may be rich but it doesn't mean he has a happy life. He's gay, but his parents don't except that at all. His parents won't even let him bring his boyfriend to a family event because they think his grandmother won't like that and won't lend his parents any more money.
I loved his book, and how it explored so many realistic different problems. Whether it was about Emmy having the courage following her dreams, Oliver coming to terms that his dad did kidnap him, Drew defying his parents, & Caro excepting that not everybody will be together when college finally comes. Robin Benway really ties up all the loose ends by the end of the book, and I'm really looking forward to reading all of her future/past books!!
Until then, Cindy :)